Corporate Services - Recurring Orders
Located under the Corporate Services tab on the navigation bar, Recurring Orders enable you to make updates in real time as your organization and entities evolve.
Note: Recurring orders are specific to annual services that have been designated to auto-renew, such as Registered Agent, Annual Reports, Independent Director, and Franchise Tax (DE only). Additionally, the recurring order is available 45 days before the renewal - at that time, users can make edits and EntityKeeper will process the order on the renewal date.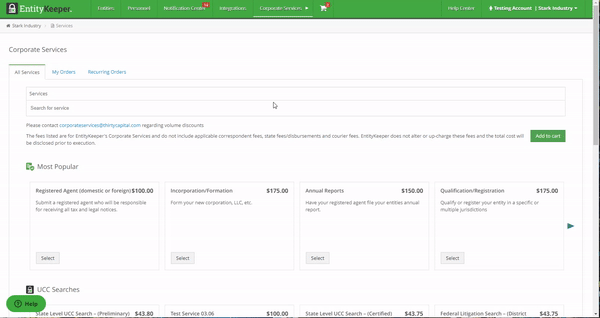 Org Charts - Expand All
Located under the Settings tab within Org Charts, the Expand All button enables users to neatly expand each node without any overlap or the need to manually expand/move nodes.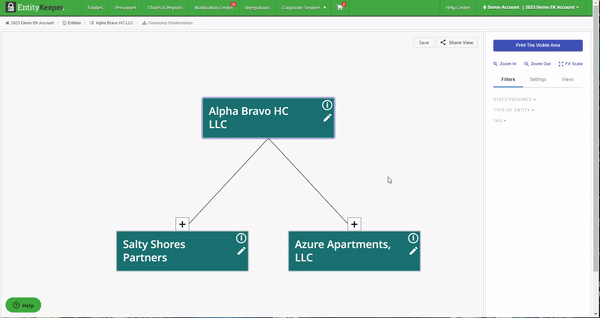 Assigning an Entity as a Member/Director
Accessible within Entities under the Registered Agents, Officer, Board, and Committees tabs, users can assign S Corps and other corporations as a member/director rather than adding them as personnel, ensuring your Entities accurately reflect this important information.