Warning message about losing recently entered data
When clicking outside a modal window, a warning message will appear asking if you want to close the modal window and lose the recently entered data. This data safety measure is active across all Entity tabs.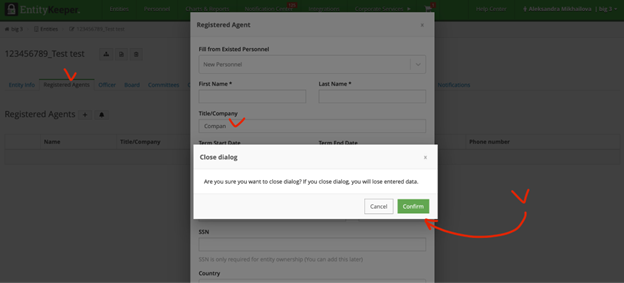 Limited information in the Notification Center
If you don't have access to all the entities in your organization's account, you will see limited information in the Notification Center.
With access:

Close access: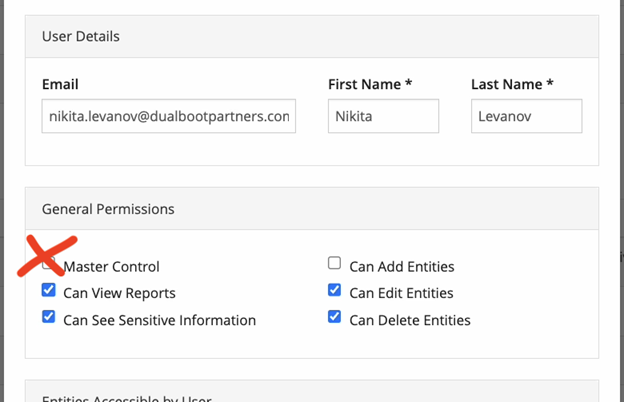 Without access:

Bells for Entity relationships
When clicking on a Registered Agent's name in the Notifications tab, you are redirected to the Registered Agents tab with the previously clicked Registered Agent highlighted.

The Registered Agent can be unhighlighted by clicking anywhere on the page.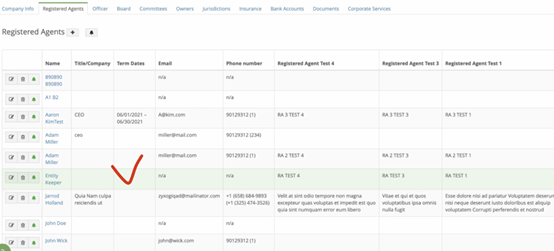 Additionally, you can now create a new notification by clicking on the bell icon from any of the Entity tabs.